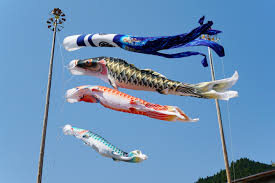 Japan is rich not just in high technology but also in culture and tradition. For centuries, Japan has perfectly merged the two and is enjoying the benefits of a rich culture blended in rich technology advancement. If you are travelling to Japan anytime soon and don't know what you can do in the country, here are our top choices to help you plan the perfect trip.

Join the Japanese Matsuri
The Japanese matsuri (festival) is where you will find Japan at its liveliest. If you want to see the country's tradition, culture and exuberance then attend one of the festivals and see for yourself. The festivals themselves differ but often involved spirited processions of colourfully attired participants where dancing and chanting are common. During the festivals, you will also get to try the different food lined up on stalls where you will be able to eat different kinds of seasonal Japanese food.

Visit the Japanese Market
Have a local expert with you and visit the Japanese market. You can visit Tokyo's Tsukiji Market, Kyoto's Nishiki Market, or just go to a neighbourhood grocery store and have your local help explain to you where they get their amazing cuisine.
Together with learning the different ingredients they use for most of their specialty, your culinary guide will also help you find the best places on where to eat out.

Visit the Biggest Park in Tokyo
Ueno Park is considered the biggest park in Tokyo and where a number of attractive facilities are placed such as museums, a zoo, rich nature, and historical monuments. You can easily spend a whole day at the park with your children and visit Ameyoko street afterwards.